About
Sweet Cakes of Mine specialises in creating stunning bespoke cakes to perfectly complement your most important occasions. Hand-crafted and custom-made, our cakes are all individually designed to best reflect your vision and create something unique.
Whether for a wedding, engagement, birthday or other special occasion, we'll work with you to ensure your cake becomes the centrepiece of your event.
Priding ourselves with the utmost attention to detail along with an extensive range of flavour combinations, our cakes will draw people in and create a place for friends and family to come together, share experiences and create memories.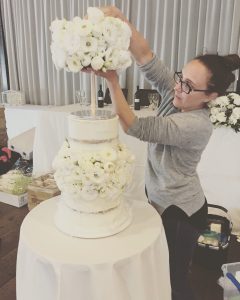 Natasha has been creating delicious, eye-catching cakes for special events across Melbourne for more than 7 years. Her love of elegant sophisticated designs, combined with her natural talent in the kitchen has led to her passion for crafting unforgettable cakes to reflect unforgettable events.

If you're seeking inspiration, have a look at our Facebook and Instagram pages to see our latest creations, or contact Natasha to chat about your next event.